Top 10 Translation Services Revied by Experts

Rated By: Quality, Customer Service, Pricing, Usability, and Array of Services and Languages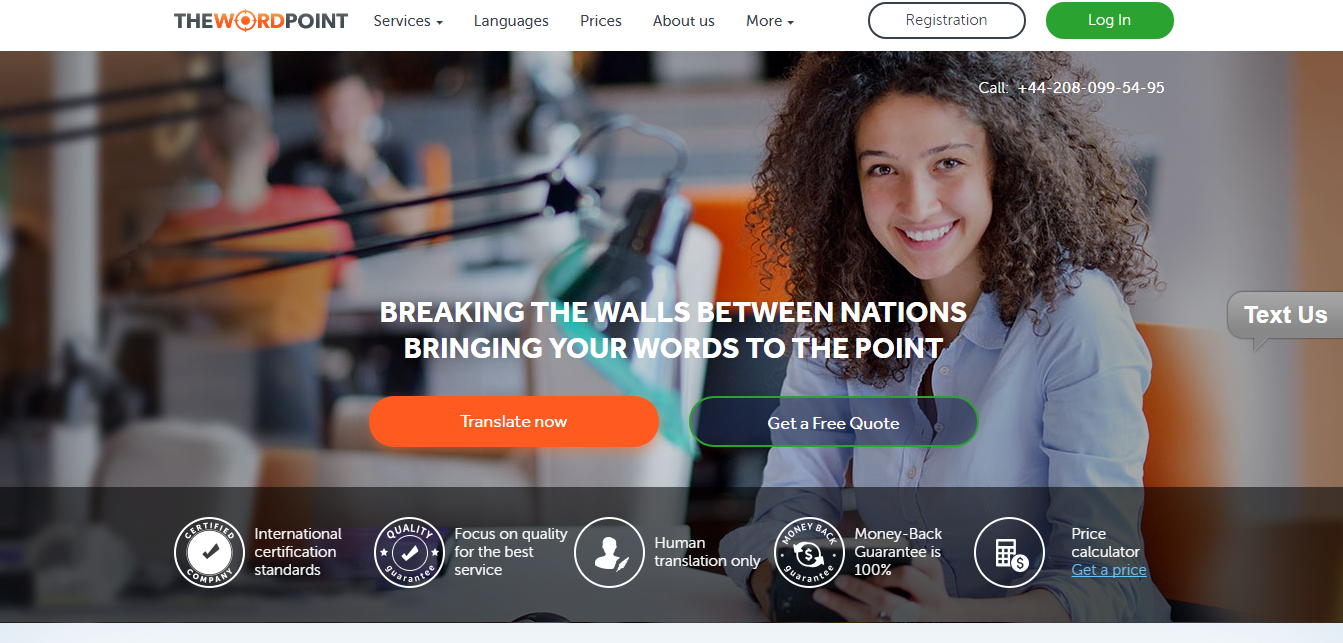 We have given this company a rating of "superior" because of its insistence on human translations, the expertise and quality of its translators, the overwhelmingly positive customer reviews, and its commitment to maintaining the best prices possible. Customer service is professional and responsive.

Rated by: Quality, Customer Service, Pricing, usability, and Array of services and Languages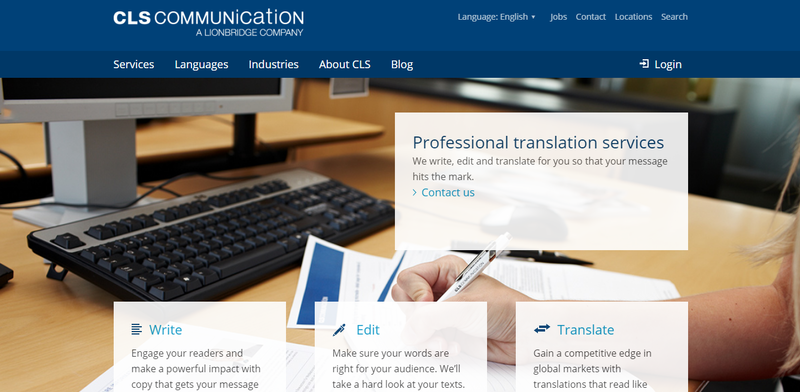 This company appears to be under the umbrella of a larger organization, Lionsgate, which has a fair reputation. Unfortunately, case studies are old, and more current customer reviews cite issues with truncated content and loss of nuanced meanings, indicating heavy reliance on machine translation. Pricing estimates are not available, and placing an order is a complex task. Pricing is above average. We have provided a rating of "Fair."

Rated by: Quality, Customer Service, Pricing, Usability, and Array of Services and Languages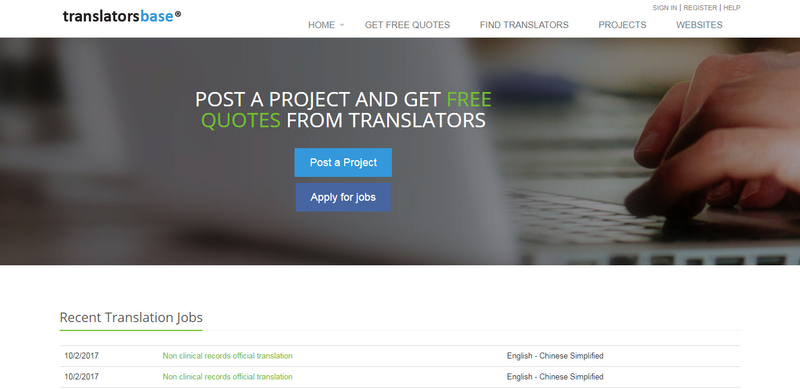 A simple and direct website serves to match customer needs with freelance translators, who bid on orders and negotiate pricing with the client. Direct communication with the translator then occurs until an order is completed. Customer reviews are quite mixed, with complaints about accuracy and alterations of meaning. The company staff is only available via email, and customers did find them greatly responsive. Overall, our rating is "Fair-to-Poor."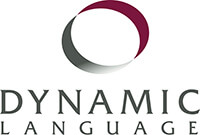 Rated by: Quality, Customer Service, Pricing, Usability, and Array of Services and Languages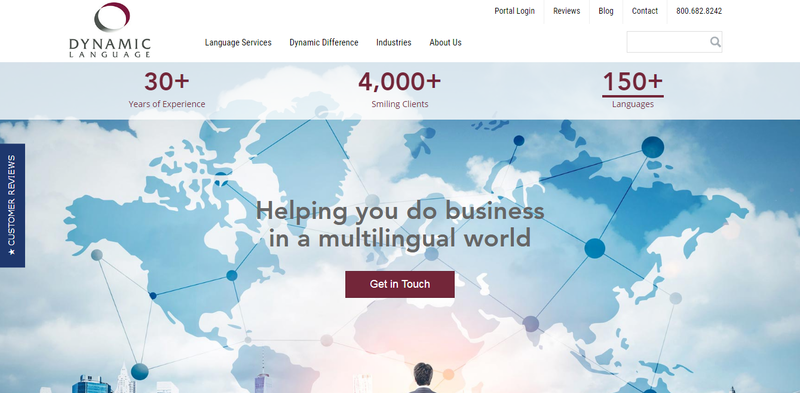 This company has been around for a long time and offers a huge array of translation services for virtually any personal or business need. While it states that it uses a combination of human and machine translation, customer reviews indicate that machines may be the preferred methodology. Complaints range from sentence structure to truncated content, to loss of nuanced meanings. Pricing is a bit above average for the industry, and translators seem to be brought on board without a great deal of background investigation. Overall, our rating is "Fair."

Rated by: Quality, Customer service, Pricing, Usability, and Array of Services and Languages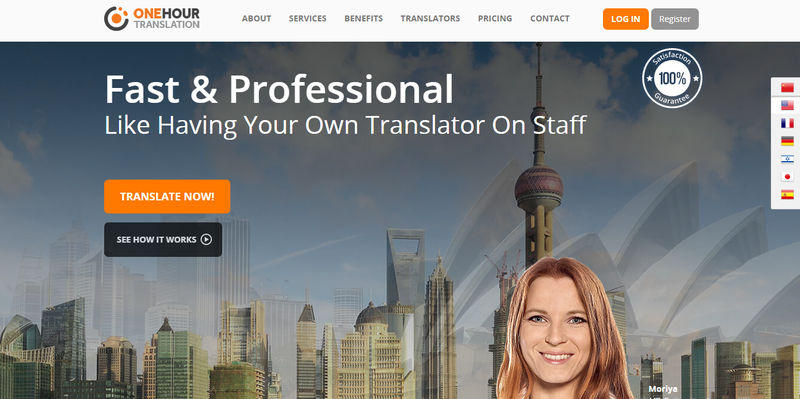 One-hour translation is a bit of a misnomer. This is only available if customers have simple orders and machine translation is utilized. Customer reviews and our own experience point to several issues – tardiness of delivery, inaccuracy, structural weakness, and loss of important nuances. Pricing is higher than average. Overall rating from us is "Fair-to-Poor."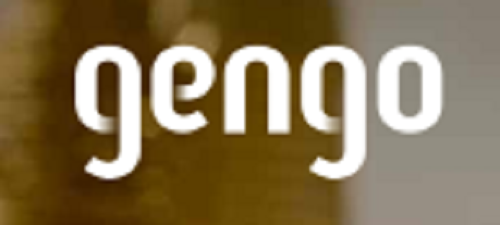 Rated by: Quality, Customer Service, Pricing, Usability, and Array of Services and Languages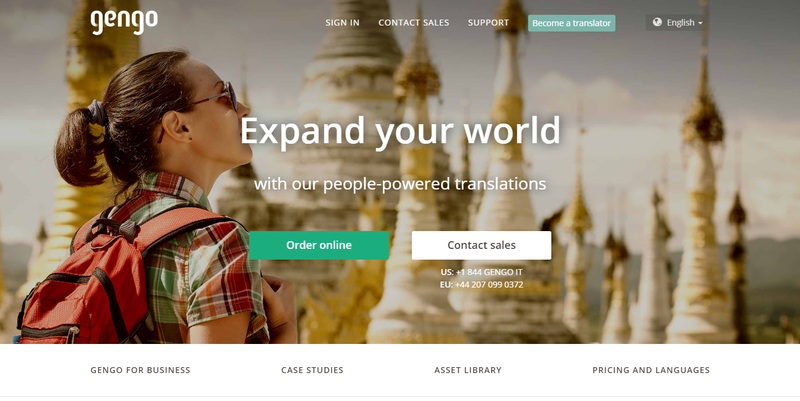 This may very well be an experiment that has gone wrong. Gengo's business model is one of crowdsourcing for translation services, and, as a result, company quality assurance is fully lacking. Add to this limited language options and higher-than-average pricing, and this is a company we cannot recommend. A user-friendly website and perky, friendly customer support agents does not make up for the low quality that customers complain about. Our advice: go elsewhere.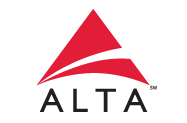 Rated by: Quality, Customer Service, Pricing, Usability, and Array of Services and Languages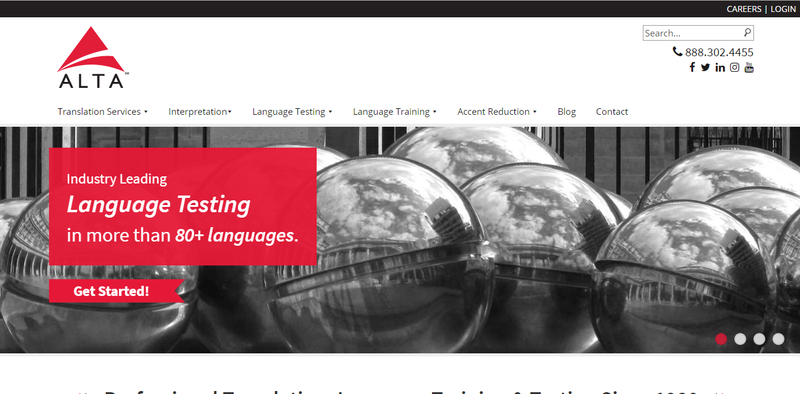 This is a company that may be spread too thin. In fact, it focuses so much on e-learning and training, that translation services are almost an after-thought. This is reflected in customer complaints about quality and cultural nuances – issues that seem to reflect heavy reliance on machine translations. For those interested in refining translations skills and reducing accents, this company may be a good source. For translation services, not so much.

Rated by: Quality, Customer Service, Pricing, Usability, and Array of Services and Languages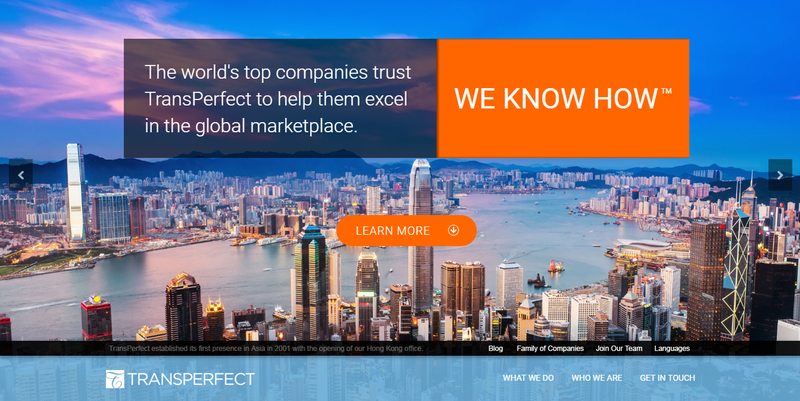 The range of services offered by this company is large and, according to customers, order deadlines are met. Unfortunately, quality control is not a priority. Customer reviews are quite negative, and, considering the complaints of structural issues and poor/awkward vocabulary and phrases, it appears that machine translations are the common methodology. For pricing that is above average, there should be more human intervention, at least in the editing phase. This is not a service we recommend.

Rated by: Quality, Customer Service, Pricing, Usability, and Array of Services and Languages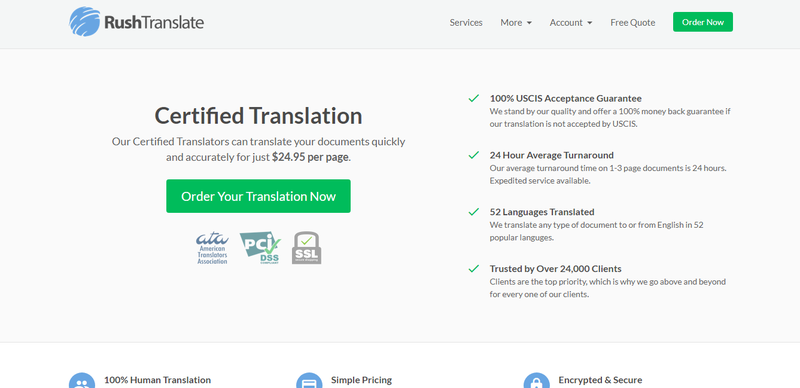 Focus is limited to direct translation services, in 52 languages, and not much more. The site is user-friendly and it is easy to place an order. But the term "RushTranslate" does not appear to have much carryover into actual practice. Our order was three days late, and this was a common complaint in other reviews we read. There were also inaccuracies which could have been disastrous for travel documents, which they claim to be a strength. Our overall rating is "poor."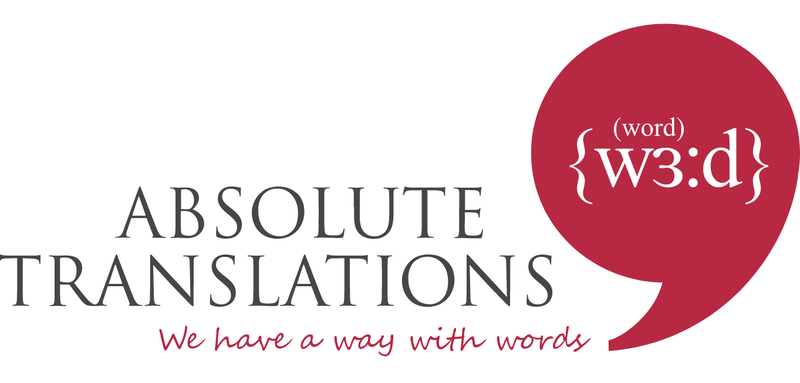 Rated by: Quality, Customer Service, Pricing, Usability, and Array of Services and Languages.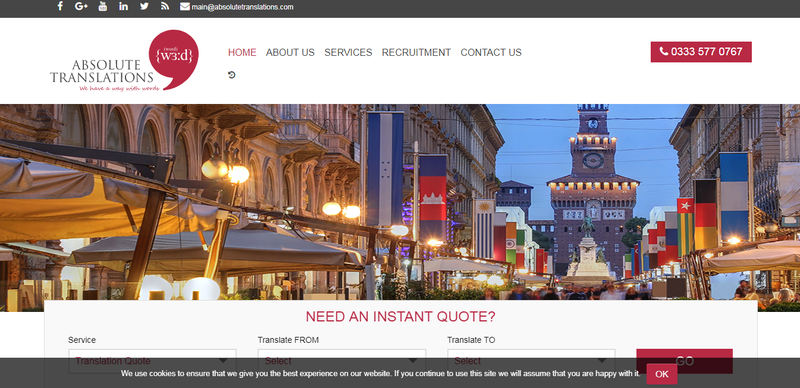 This is a large enterprise that offers a vast array of translation, transcription, and interpretations services – quite impressive, actually. The site is user-friendly and orders are easy to place. What we and other customer found, however, was that jobs were rushed and content often missing. Ultimately, customer had their revision requests met, but orders were then late. This company has promise, but quality control must be improved. Overall, our rating is "Fair."
The world is getting smaller. Students are seeking out colleges and universities on an international scale. Families are traveling and immigrating to various countries. Businesses are expanding globally, then seeking to connect with local customers when they arrive.
Entrepreneurs are taking advantage of this trend and opening translation websites by the dozens. As a customer, you need to find the best translation companies to meet your needs. Not only can we help you identify the top translation companies, we can give you some advice on doing some of your own investigation. One of the things that we do is give you the opportunity to check out our top ten reviews. While you're checking out this translation agencies list, keep reading!
Our Criteria For Top Translation Companies
We're often asked what we look for when we write our translation services reviews. We'll address how we approach each review later. First, let's talk about what we believe a great translation company needs to provide to you.
An Easy to Navigate And Understand Website
Clear Content That Explains The Products And Services
Customer Service That is Courteous Competent And Empowered
Accurate Translations And Localization Services Delivered On Time
Secure Payment Options
Reasonable Prices
A Strong Reputation Among Clients And Translators
Clear Policies
Without these elements in place, we are not able to provide our endorsement. When this happens, even when the company appears to have some good qualities, we simply cannot provide a high rating. This is why you will read some reviews here that are relatively positive, yet end with a recommendation to look elsewhere. If we give a translation site our approval, you can make book on its quality.
Why Create a Translation Service Review Site?
We are a group of web designers, language enthusiasts, translation professionals, and business people who have used these kinds of services in the past. We have had great experiences with some translation services in our various positions. We've also had very negative experiences.
Now that the translation industry is booming, we see an opportunity to contribute to an important community. This is why we investigate and write reviews on these firms. We believe that our professional insights in combination with contributions from our community members will elevate the best translation website each and every time.
Recognizing The Bad Apples
We have developed some ways to recognize red flags that put us on alert that a translation service is either low quality or even a scam. Here are some of the things that get our attention in a bad way:
A Website That Loads Slowly or Has Errors And Broken Links
Spammy Advertisements
Difficult to Find Information
Policies That Are Unclear
Less Than Professional Customer Service
Translations Pros That Aren't Very Professional
Dishonest Pricing
The Inability to Pay Securely
Prices That Are Unrealistically Cheap
Poor Reviews  From Translators And Translation Clients
Let us Carry The Burden
While you should always conduct your investigations, after all you know better than anyone what you are looking for, we can take a lot of the work in finding a great translation service off of our plate. You can begin by checking out these top reviews. Then, you can check back frequently to read our new reviews. If you've found a translation service you would like us to review, we want to know about it. We'll get one of our team members on the task right away.
Our Review Process
We work really hard to ensure that our reviews are informative and thorough. We start by researching the translation service. We explore their website. We research the claims they make. We read their policy pages. We also check them out on social media. Then, we read reviews and check out sites like the BBB to get an idea of reputation and credibility. We also contact customer service. Finally, we place an order. This gives us insight into translation quality, pricing, and on-time delivery.
Let us Know What You Think
If you have questions or comments about our top ten sites, we would love to talk. Let us know by sending us an email. We also want to know about your experiences. Even if you disagree with our assessment on a translation site, your thoughts are always welcomed and appreciated.